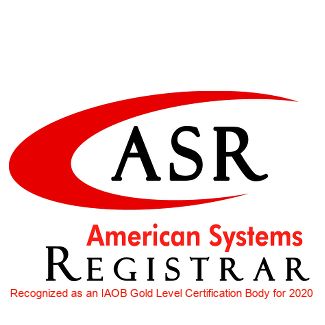 American Systems Registrar
American Systems Registrar
American Systems Registrar (ASR) is an ANAB accredited and IATF approved registrar with a different approach to registration services.
Description
We have offices worldwide to provide certification services.

ASR is a top-tier:
ISO 9001 Registrar
AS9100 Registrar
ISO 13485 Registrar
IATF 16949 Registrar
ISO 14001 Registrar
ISO 45001 Registrar
AS9120 Registrar
Our experienced and competent auditors continually demonstrate a 'business-minded' approach to auditing that assists our customers to improve their operations and bottom line.
ASR was founded in 1997 to provide the best customer service in the industry to organizations of all sizes and scopes.
ASR is an international registrar headquartered in Grand Rapids, Michigan with offices throughout the world including Europe, Middle East, Africa and Asia.
Our customer base is heavily diversified from large international manufacturers and service providers to small and medium sized family owned businesses.
WHY CHOOSE ASR TO BE YOUR REGISTRAR?

Our People:
They are knowledgeable, competent, understanding and we all have a "Customer First" attitude.

Success through Customer Service:
view the feedback we get every day
. Or feel free to contact any of our customers.

Value:
ASR has the best value in the industry. There are no hidden fees or hidden agendas in our contracts.
Business Type:
Corporation
Standards:
ISO 9001
ISO 13485
ISO 45001
ISO 17025
AS9100
IATF 16949
Services:
2nd Party Audits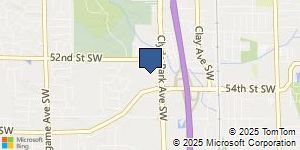 5281 5281 Clyde Park Ave SW, Kent County, 49509 Wyoming, Michigan, Kent County, United States
Contact Persons
Marketing & Sales
Dave Gawlak
VP Marketing & Sales